Brokerage - Buying or Selling your Boat
Buying or selling a boat is an important but complicated process. It can be costly to navigate without experience.
Grant provides a listening ear and will combine that with his knowledge of boats, the industry and the market in order to make sure your experience is the positive one it's meant to be.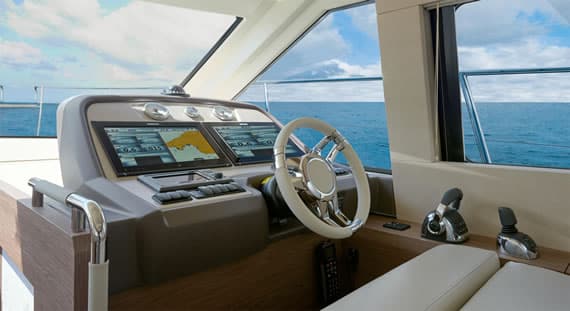 Hands-On Introduction to Yachting
This is the way to begin to appreciate the excitement and the adventure that come with being out on the water in your own yacht. A guided yachting session with an experienced captain and teacher will get your yachting venture off in the right direction.
Private Training Sessions
Docking, Anchoring, Rules of the Road, Destination route planning, Marine systems
Meet Captain Grant Ninneman
Licensed and bonded Yacht Consultant with 20 years yachting experience as captain, technician and after sales with direct drives, pods, Arnesons, jet drives, outboards and sail drives. Pacific crossing, Atlantic crossing, US, Bahamas, Mediterranean and Red Sea.
Grant, I don't think Betty and I ever told you how appreciative we were of your efforts as our broker..You hit the ground running. A great advocate for the attributes of the Grand Banks. You also were quick to use resources to publish a very good video which we believed contributed greatly to the relatively quick sale once you took command. Again, Betty and I were very pleased with your focused efforts. Thanks again
Grant is not only a captain but one with trans-pacific experience. With his guidance and keen eye I found the boat we were looking for. Grant then went on to negotiate a lower price.. Grant's a great guy and brings a lot to the table.
Grant has an easy style to make you feel welcome and comfortable..It is also clear he possesses boat systems experience to help someone make a good choice in purchasing a vessel.
Grant made me feel comfortable operating the boat in a matter of a few hours. He has a lot of patience and makes learning fun.